The planner as a driving force
Continuity and flexibility in the planning organization.
Personnel costs are the biggest costs in many organizations. Professional planning can often lead to substantial cost savings, especially in situations where both the organization and the staff are pushed to change. What does this mean for the planning organization and for planners?
Developments
1. The work is more dynamic
In sectors where there is intensive staffing we saw an important role for collective duty rosters, especially in the past. Because with these duty rosters, it was impossible to track the development of the work fast enough, there was a need for a more flexible application of plans and schedules. Individual needs of employees in their work-private balance and a growing flexible layer are major drivers behind the decline of the importance of the collective duty roster.
The work often develops too dynamically to fit in properly in a long-term duty roster and the needs of employees to influence their working hours adds pressure from the other side.
2. Planning systems help
Luckily, technology gives a hand. Modern planning systems now speed up all planning processes and increase insight and visibility. It is becoming increasingly common for employees themselves to do leave requests or approve their hours online. We call this 'self-service' in planning. To make this possible, a planning system needs to be available day and night and to integrate multiple forms of communication.
3. Outdated agreements
The possibilities for effective utilization of this technical progress seem only to be limited by agreements on working time regulations, plans, and scheduling. Agreements that often date back to the time when collective duty rosters were the norm and the planning was done on paper. Agreements that have been in place fixed in CLAs and business schemes for years.
4. The planner in the frontline
In many organizations, the discussion around dealing more flexible with working time regulations, planning, and scheduling is a very topical point and unfortunately sometimes even a battle scene. Here it is mostly the planners who are in the front line. They are caught between corporate interest and the interests of the staff, between the need for change and the pressure to above all keep it clear for all employees.
Changing demands on planners
It is clear that the developments outlined above, impose other demands on planners in organizations. Drawing up rosters for longer periods and the processing of changes and gaps in occupancy, used to be time consuming and required lots of inside knowledge. It was all in the planner's mind. There was a reason why planners were often promoted internally.
We can say that the first planning software was especially beneficial registration-wise; in an ever more complex planning environment that also came in handy. It also made it easier to report to management.
Modern planning systems brought more help to planning itself, which made it possible for the planner to plan ahead and to be more concerned with the expected surpluses and deficits relative to the deployment need. The planner was also addressed in this regard: on his professional contribution to a better match between input requirements and available occupancy.
Fortunately, in this period one could also count on growing human resource flexibility. In addition to traditional excess/less occupancy, the importance of temporary employment increased, also for qualified specialists, and the self-employed professional also made its debut.
And then the modern era, the here and now. With more outspoken and more flexible employees who are perfectly able to indicate when they want to work, and when not. And those that can actually enter this themselves in the portal of the modern new planning systems. With an ever-expanding flexible layer, which – whether or not via the planner of an intermediate – can just be included in the own planning system.
Conclusion
In this modern age we see that organizations sometimes pass the planning task back to the operation, to team leaders of small teams. The planning is then carried out with modern tools close to the implementation. Possibly with a temporary employment agency to hire in any help.
At the same time we see organizations in which the planning is actually professionalized and centralized on a larger scale. With or without the use of the previously mentioned 'self-service' possibilities that planning systems increasingly offer.
And we see an increase in self-planning. With self-planning, the planner is no longer the one who solves the puzzle plan as best he can, but he has a coaching and managerial role in the planning process.
Now we also see companies that leave their planning entirely up to professionals through outsourcing. The latter development is miles away from the initial situation, in which planners still had to be sourced from the in-house operation.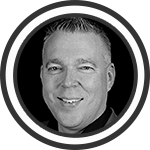 Cees Splinter
Cees is the Manager of Déhora Interim Planners. Déhora supports organizations where Workforce Planning is characterized by a certain degree of complexity, dynamism and unpredictability.