About Timewax
We help service providers who are experiencing a challenge in scheduling their projects and resources, due to growth or increasing complexity. They face utilization issues - in other words, idle resources, matching people to jobs -, lack proper reporting and spend a lot of time managing their projects and resources. They waste time and leave money on the table. That's where we come in.
At Timewax we give them just the right software for their project and resource planning. We enable them to analyse their performance and learn from it. It helps them to save time, improve project delivery and, best of all, increase utilization.
Don't waste time
---
"Our mission is to help you make the most of 'time', because this instantly improve your turnover and profits."
Mark de Jong
Co-founder Timewax
How we started
We started Timewax as a project on the side in 2007. We were working as independent project managers for clients. Scheduling projects and resources was a big challenge for us and for our clients. Our clients ran a massive number of projects at the same time, and were faced with changes on a daily basis.
So we decided to develop software that would help both us and our clients. We invested our profits into developing Timewax, and over time we realized that our work as independent project managers got in the way. At a certain point we had enough clients to keep Timewax afloat. No loans or investors.
The extra mile
---
"We will go the extra mile in implementing and supporting you with our software. We simply believe that your success is our success."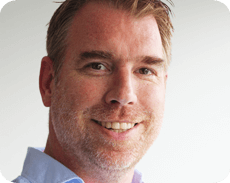 Jurgen Bink
Co-founder Timewax
How we work
Our support people are the first point of contact for clients. They answer questions and help clients set up the software. Based on feedback from clients, they extract and prioritize ideas for future releases. They also update product tutorials and news on our support site.
Our development people work on new functions and are continuously improving our key features. Their goal is making them easier and faster for our clients to work with. They also monitor technology trends and incorporate new technology to make sure our software is and stays future proof.
Getting it right
---
"We like clients that criticise our features, because that's a great opportunity to listen, learn and improve our software."
Richard Willems
Co-founder Timewax