Every month, you automatically receive an email with relevant statistics of your department. That gives you, as the department manager, insight into the performance of your department and employees, so that you can take focused action where needed.
Productivity
The productivity indicates to what degree your department is utilized based on the workable hours of the employees. 100% productivity means that your department is fully utilized. If you work with the Plus edition, this calculation is based on the actual hours.
The snapshot shows you whether the difference compared to the previous month is increasing or decreasing and also provides you with a forecast for the next month, based on the planned hours. For a more detailed analysis, you can use the Utilization feature.
Invoiceable and chargeable
We show the same statistics for invoiceable and chargeable projects. Invoiceable projects are projects for which you send an actual invoice to your clients. These projects directly contribute to your revenue.
Chargeable projects are typically all activities that contribute to the company, except, for example holiday and sickness. You typically use this for all projects for clients, but also for internal projects that you want to include in the chargeability of your employees.
Optimization is key
"It's essential for us to know what our consultants are doing, so we can optimize our planning. Timewax gives us all the information we need."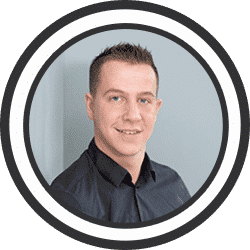 Top 5 projects and employees
In the activity overview, we show the top 5 of the biggest projects that employees of your department have worked on. These can also be projects of other departments. We also show the top 5 of the most chargeable employees of your department.
If you work with the Plus edition, these figures are based on the actual hours spent from the Time sheets feature. If you work with the Plan edition, they will be based on the planned hours.
Missing time sheets
If your work with the Plus edition, the snapshot email will show you whether any time sheets are missing from the past month. This insight can be very relevant for reporting purposes and, for example, invoicing to clients.
A list shows exactly which employees are lagging behind for which weeks. Very convenient for immediately chasing down these employees to submit their due time sheets as soon as possible.
Contract hours
The workable hours are established per employee in Timewax, based on their employment contract. In this section of the snapshot, it is indicated to what degree the actual hours worked deviate from the workable hours.
In an overview, the year-to-date deviations are shown in hours, per employee for the current year up to and including the current month. In this way, you can immediately see who hasn't been putting in all their hours and who has worked overtime so far.
Leave entitlements
In Timewax you can set the leave entitlements per employee. In addition, planned leave and leave already taken are kept track of. In this section of the snapshot, we show how many leave entitlements are still open this year in total and per employee.
This is very action-oriented information to encourage employees to plan their leave, in order to prevent problems around availability at the end of the year. In the absence of actual hours (Plus edition), calculations are based on the planned leave hours.
Do you want to see the Department snapshot in action?
Because you can, for free, for 30 days. You can try all the other features of our software as well, with no strings attached and no credit card required. Don't hesitate to reach out for help. Start saving time today.