Invoice projects based on fixed price, actuals costs or payment by instalment. You can design invoice layouts with your company logo and define how the data should be aggregated and presented on the invoice and specification.
Design layout
You can design your own invoice layouts and specification reports. You can create multiple layouts, for example when you have to send invoices in several languages. For each project you set the layout that will be used.
You simply drag and drop available fields into the layout. With the toolbar you can set the properties of cells and rows to match your branding. For example you can set the margins, width, font, alignment and cell borders.
Create and edit
You can create a single invoice or a batch of invoices, for example by client or project manager. Based on the selection date it will select all fixed price, costing and instalment items that are due at that date.
As a next step you can evaluate all individual items (e.g. hours, expenses, purchase invoices) and make changes where necessary. You can change amounts, perform write-offs or postpone them to the next invoice.
We found the solution we needed.
"Timewax gives us a perfect overview of our project planning. It's better then Outlook ever did."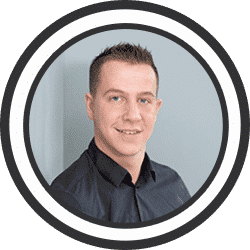 Client communication
You can produce draft invoices and edit the text with an inline edit feature. This way you can authorize project managers to prepare the invoices in draft and have your Finance staff finalize and send them out to your clients by email.
Optionally, you can send a specification along with the invoice that presents all related line items. You can also choose to include the receipts from expense sheets. The invoice can be sent based on an email template in HTML to to match your branding.
Do you want to see the Invoicing feature in action?
Because you can, for free, for 30 days. You can try all the other features of our software as well, with no strings attached and no credit card required. Don't hesitate to reach out for help. Start saving time today.