Google Calendar integration
Where the iCalendar feature pushes the planning to an additional calendar, our Google Calendar integration hooks up with your default calendar. This way you will have all your appointments and planning data in one single calendar.
One single calendar
---
Updating planning bookings in the default calendar is perfect for companies where appointments and planning bookings have the same nature. The integration automatically updates the calendars.
The Google calendar integration is a one-way integration: from Timewax to Google Calendar. When employees change planning bookings in their calendar, they will automatically be restored with the original values from Timewax.
Additional data
---
In Timewax you can enter additional data in the planning bookings like location, description and remarks. Changes to the data will automatically be synced to Google Calendar.
Besides the essential data, for all the other fields you can define whether or not they need to be synced to Google Calendar. This way you can determine which information is relevant for you to share with your employees.
Report progress
---
A special feature is to include a progress link in a planning booking. With this link, employees can report the progress with a percentage and they can give an estimation of the number of hours needed to complete the activity.
The link will open their browser with a window, in which they can enter the progress information for that activity. A very simple way for employees to report progress directly from Google Calendar, without having to log in.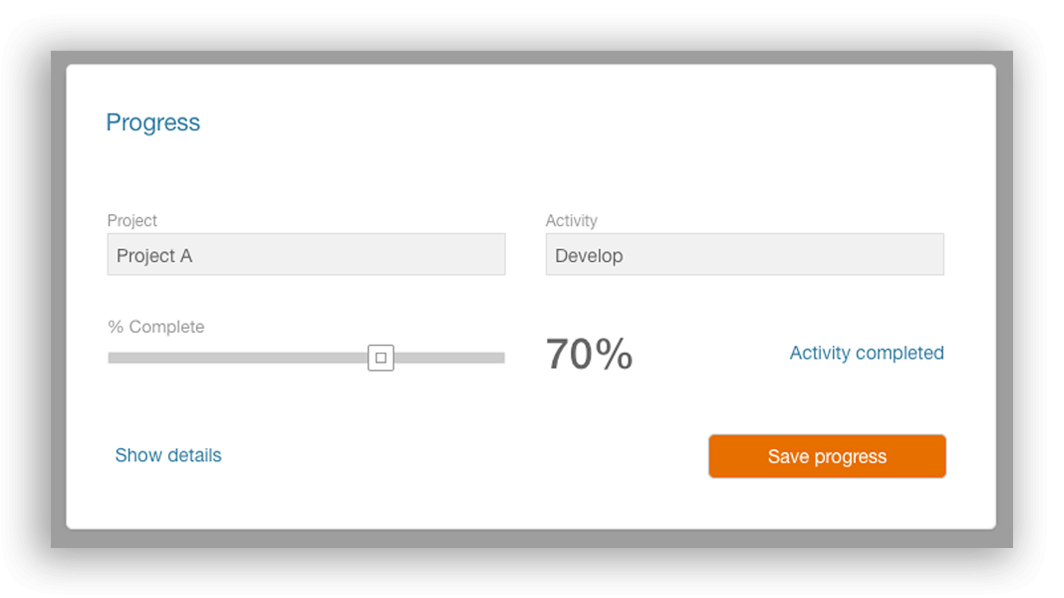 Want to know more?
Anything more you'd like to know about Google calendar integration? Contact us: we'll be happy to guide you. If you want to know whether Timewax is the right tool for you, then get your 30-day free trial and stop wasting time.