Our prices won't break the bank
Each person who actually uses our software requires a license. You will only pay for the number of licenses you need (but you might have far more resources than this). As a company you choose for one edition and you can order by single license with a minimum number of 5. More than 50 users? Contact our sales team for a discount.
---
PLUS
€ 12 /month
per user paid annually
Planning Board
iCalendar
Mobile App
iPad App
Utilization
Gantt Chart
Time Sheets
Invoicing
€ 15 per user paid monthly
Minimum 5 users
PLAN
€ 8 /month
per user paid annually
Planning Board
iCalendar
Mobile App
iPad App
Utilization
Gantt Chart
Time Sheets
Invoicing
€ 10 per user paid monthly
Minimum 5 users
BOARD
€ 5 /month
per user paid annually
Planning Board
iCalendar
Mobile App
iPad App
Utilization
Gantt Chart
Time Sheets
Invoicing
€ 6 per user paid monthly
Minimum 5 users
Got questions? We've got answers
---
User definition

A user is an employee who logs on to the web app, mobile app or receives updates by email / their calendar system (e.g. Outlook or Google Calendar).

You can add other employees and things such as a meeting room and equipment, without them being a user. For these resources you won't need any licenses.

License

When you subscribe, you order a number of licenses. You need a license for each 'active' user.

You can deactivate users and this frees up available licenses. You would typically deactivate users when they leave your company or they no longer need to be actively using the system.

Data security

Your data is stored in a data centre in The Netherlands that meets the highest requirements for security. Security includes 24/7 security guards, CCTV and keycard access with biometric controls.

We use SSL connections that encrypt your data and we apply DNSSEC for securing Timewax domain names. This prevents attempts to gain unauthorised access.
Payments

The prices mentioned on this page apply to payment by credit card only.

Payment by bank transfer is only possible if you order at least 50 licenses annually. Please also note that pricing is 20% higher and additional licenses can only be purchased in bundles of 10 licenses.

Discount

Annual payments by credit card offer an attractive discount of up to 20% compared to monthly payments.

Do you have more than 50 users? Then you are eligible for a great volume discount. Contact our sales team.

Support included

Support is included in all subscriptions. Simply send an email to our Support Desk with your question or issue and we will help you out.

You can also check out our Support Site. There's a big chance you'll find the answer to your question there.
After the trial

When your trial expires you won't be able to log into the system. But don't worry: we won't delete your trial data.

We save your trial data for two months. When you subscribe to an edition, we will automatically unlock your trial so you can continue where you left off. Just make sure you subscribe with the same email address.

Changes

Want to upgrade or downgrade to another edition? Need extra or fewer licences? Want to change the invoicing frequency?

Just send an email to our Support Desk and we will make your changes happen right away.

Cancellation

There is no notice period. You can cancel your subscription before renewal date and you won't be invoiced for the next period.
---
No answer to your question? Shame on us. Send us your question and we come back to you as soon as possible.
Setup? Just leave it to us
The key to a successful system is a good setup. For the setup fee, within a week we set up your system and train you online. This ensures the quality of your system and will save you a lot of time.
---
You send us your stuff
After you have subscribed, we give you a telephone call. We discuss the settings that are relevant to your business and then we tell you what master data you should send to us.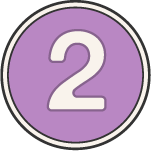 We set up your system
Now we go to work. We set up your system with the master data you have supplied. We also configure some general settings according to best practices in your industry.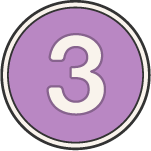 We train you online
We set up an online meeting in which we train you in how to use the system. We typically train 3 to 4 key users. After that, these users will be ready to instruct others and get going.
Compare features between editions
For more information on the features check out the screenshots and videos on our features page.
---
Planning Board
Calendar
Gantt Chart
Progress
Skills
Leave Applications
Dashboard
Utilization
Reports
Queries
Time Sheets
Expense Sheets
Purchase Invoices
Approval
Invoicing
Calculations
iPhone App
Android App
iPad App
API
iCalendar
Office 365 / Google Calendar
File storage
Exact Online
Twinfield
€ 1 per user/month
Unlimited
€ 1 per user/month
Unlimited
€ 1 per user/month