The Analytics feature gives you access to interactive graphs and tables. This allows you to visually analyse project results. In addition, with Timewax Analytics, you ensure that everyone is presented with information in the same way. To put it plainly, there is only one version of the truth within your organization when it comes to project results.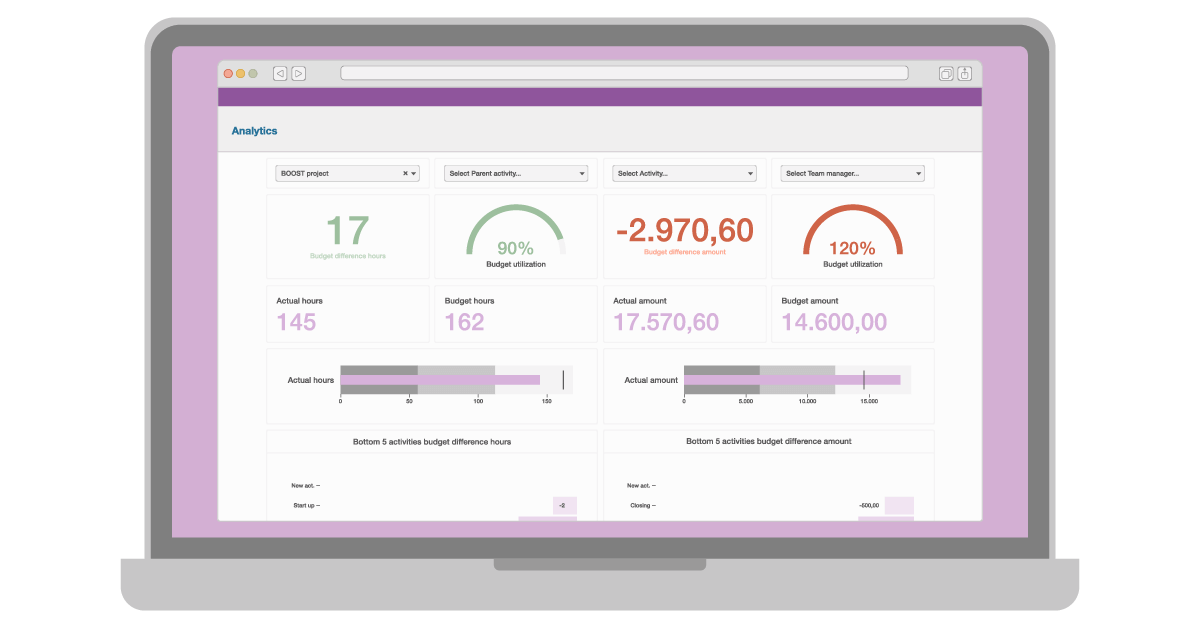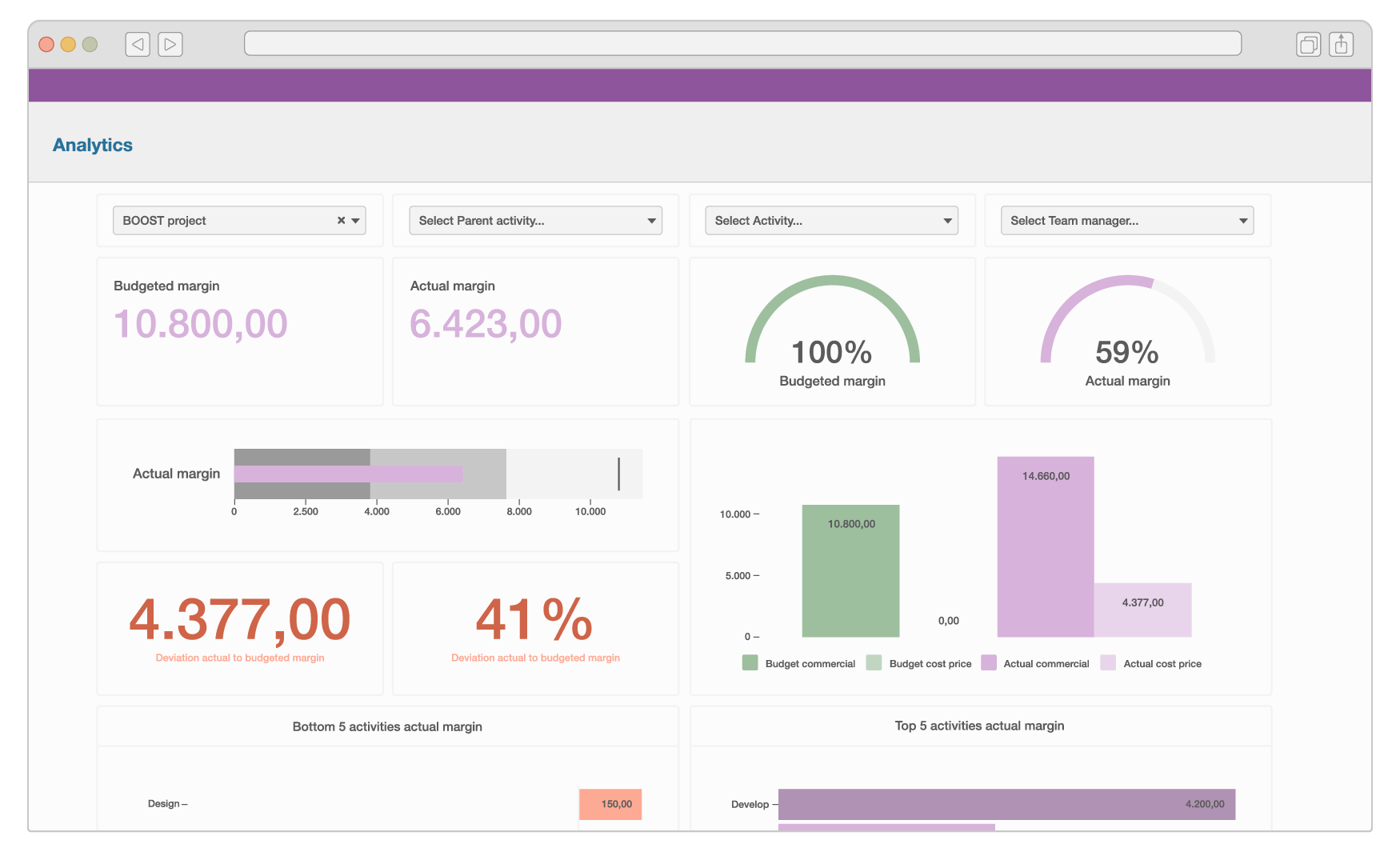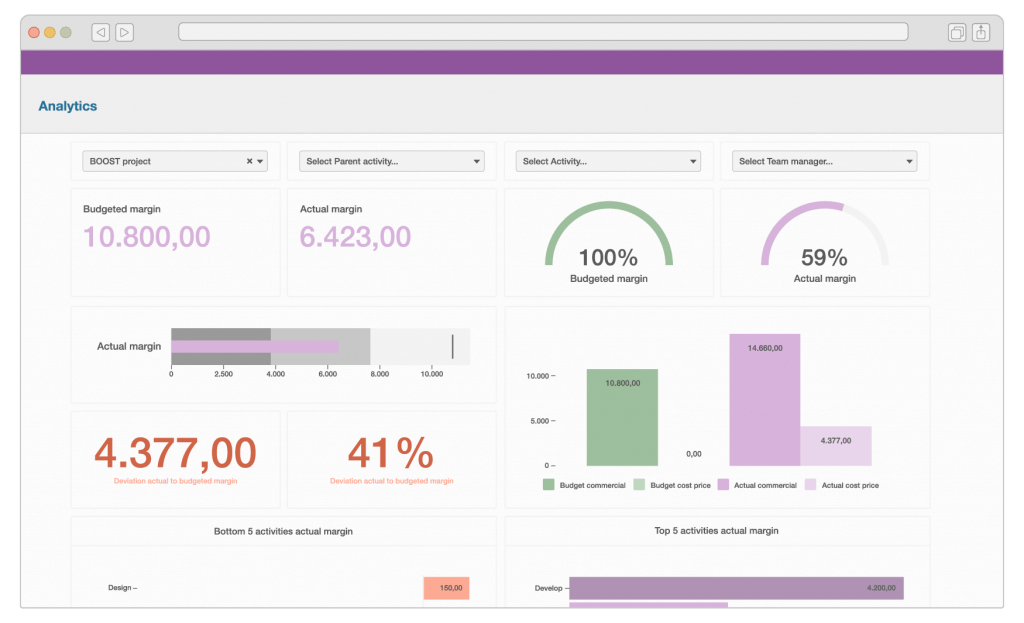 Dashboard
The Analytics feature gives you access to a collection of dashboards to analyse projects. Simply choose the desired dashboard and get started. All dashboards consist of interactive graphs and tables. This makes it easy to dive deeper into the information with a click of a mouse.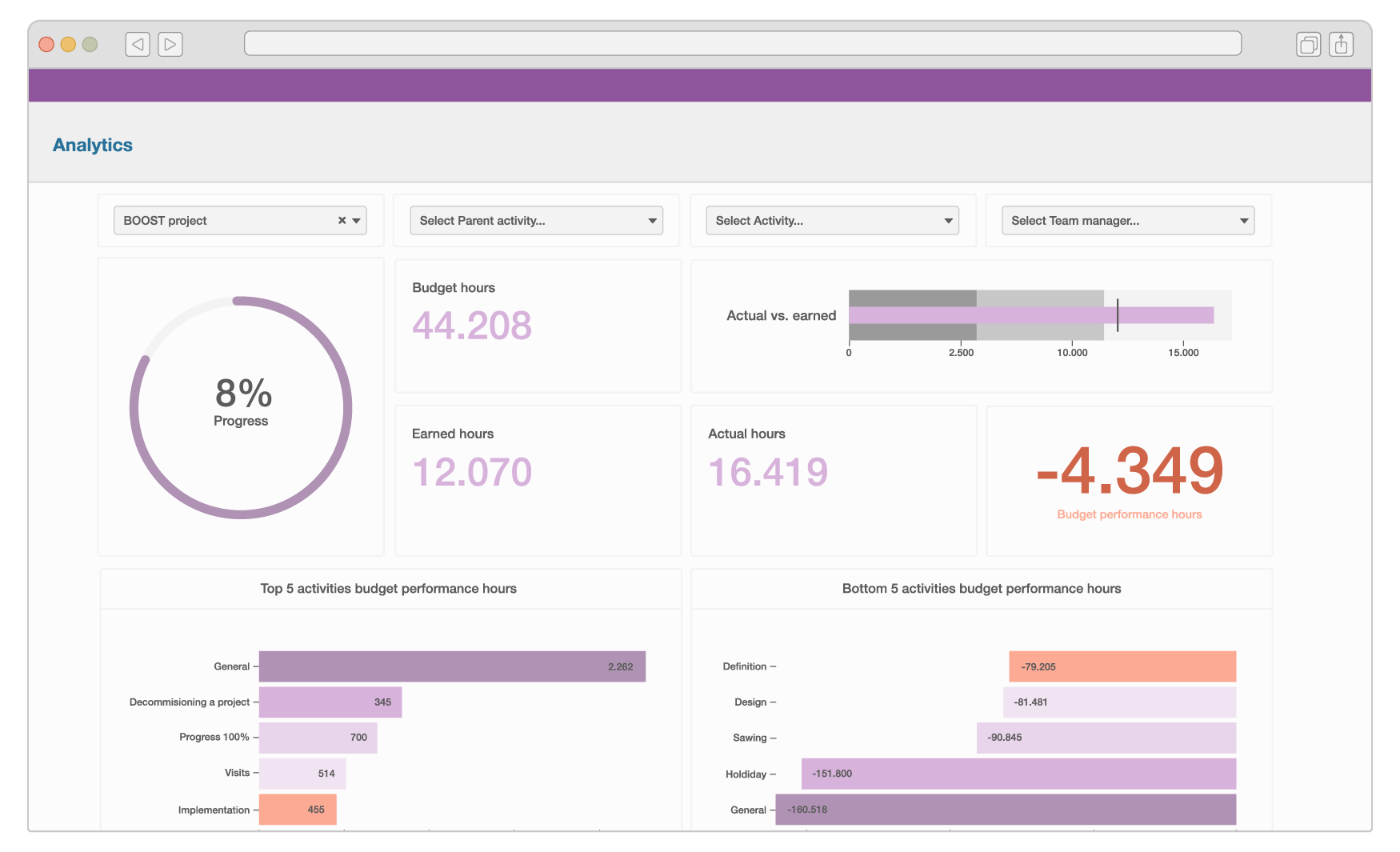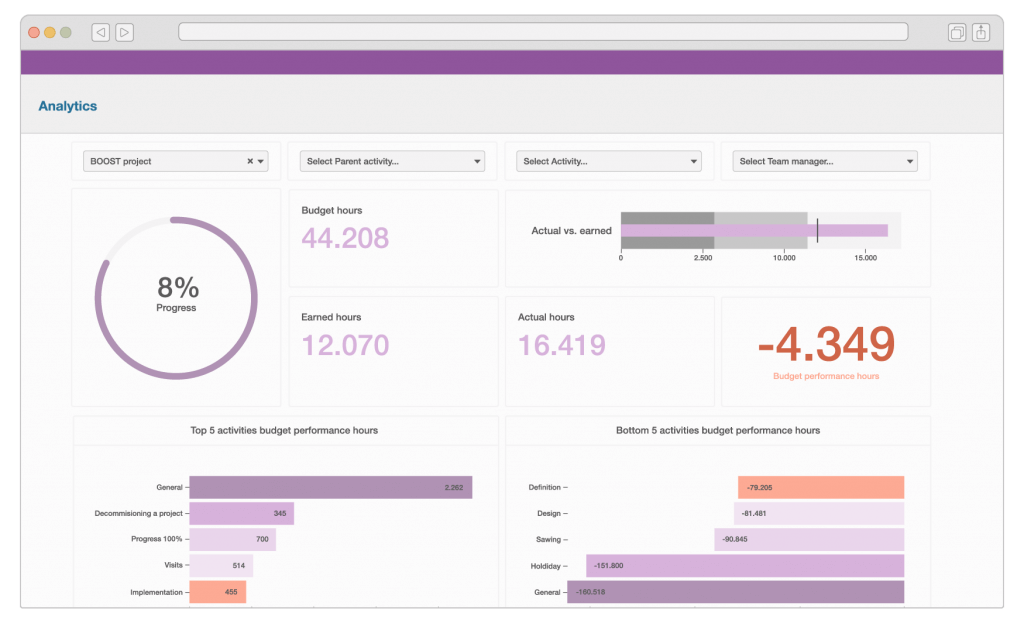 One truth
Nothing creates more confusion in your organization than information that is presented to your employees in different ways. When analyzing projects, you usually have to wait for a proliferation of interpretations, conclusions and solutions. The Analytics feature prevents this problem, because everyone uses the same dashboards and the data is "hot off the press" every morning.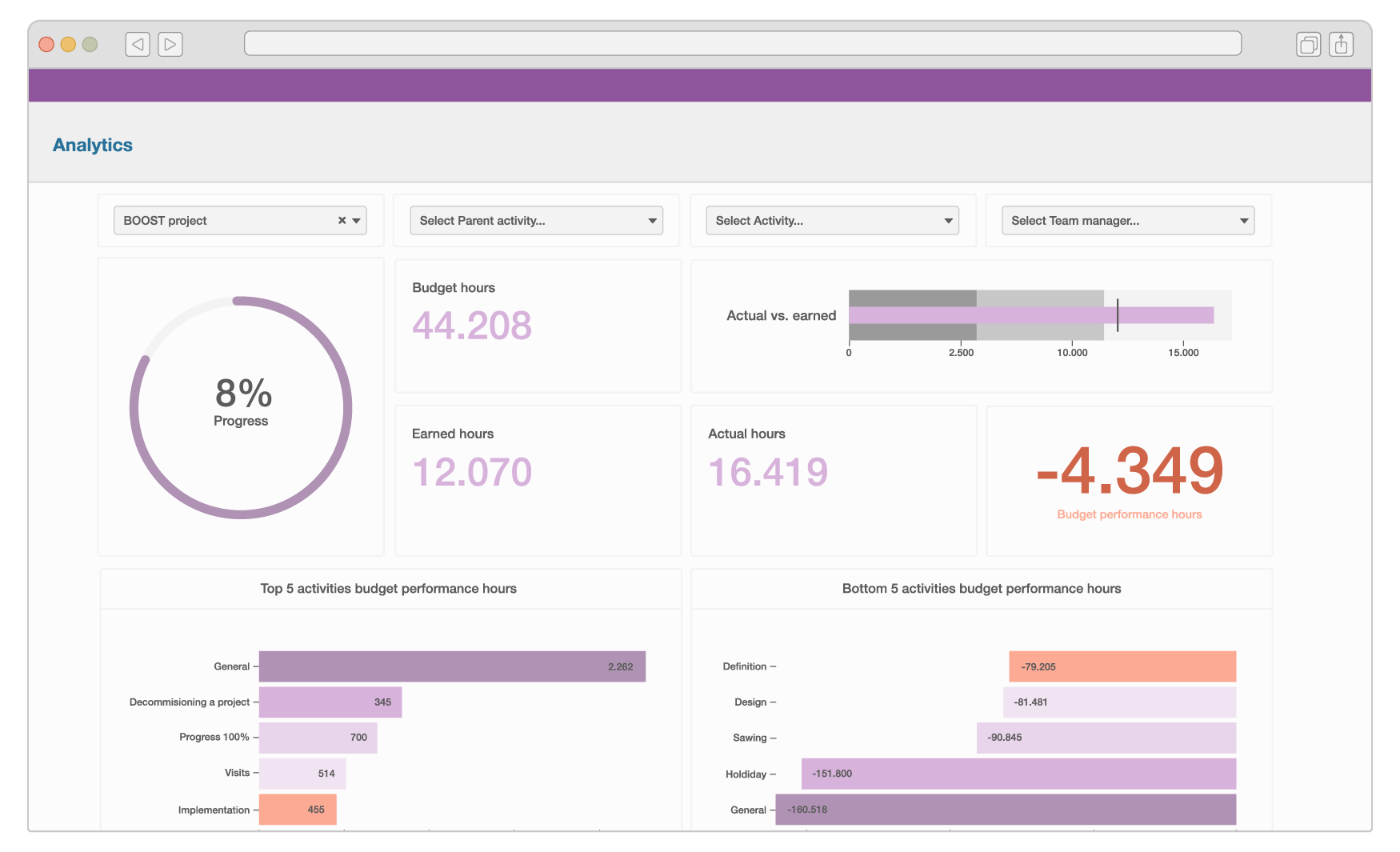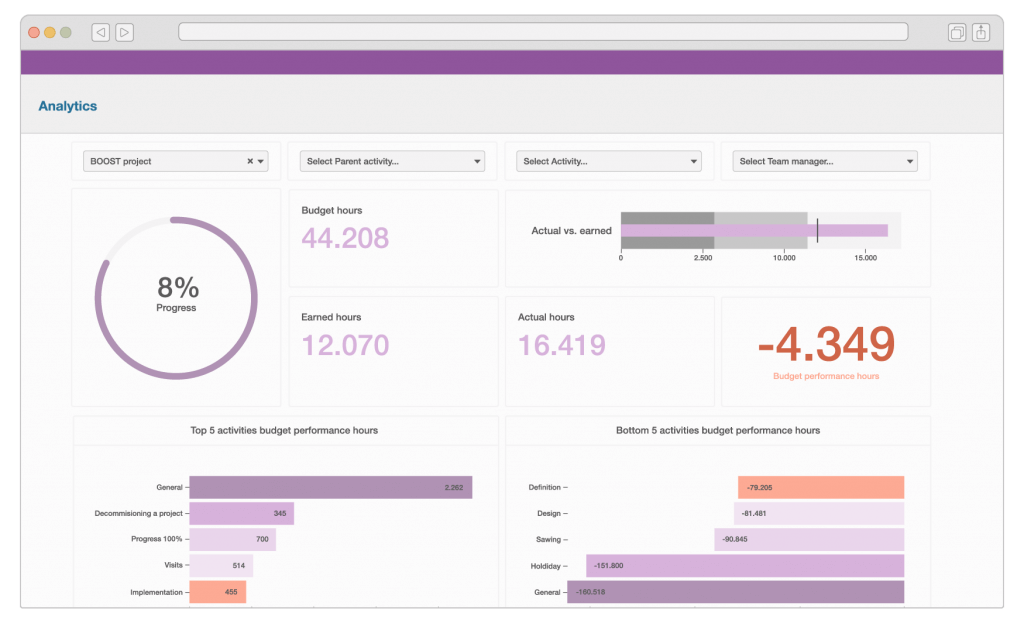 Customize yourself
Our dashboards are editable. This way you can customize them to your needs. Change the layout, adjust graphs and set your own filters. You can create multiple variants of our best practice dashboards and always revert to previous versions. Share your variants with your colleagues and schedule your dashboards to be sent to you automatically by email with a specified frequency.
Determine who sees what
As with all other Timewax features, you can easily decide who can use which Analytics dashboards for analyzing projects and which project data they are allowed to access. This allows you to easily keep control of confidential information within your organisation.
Do you want to see Analytics in action?
Because you can, for free, for 30 days. You can try all the other features of our software as well, with no strings attached and no credit card required. Don't hesitate to reach out for help. Start saving time today.