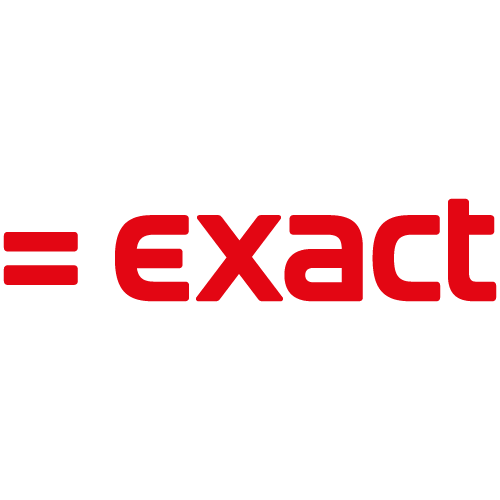 Exact Online
With this Exact Online integration, Timewax is the perfect add-on for planning and timekeeping. Based on your requirements, you can decide if you want to use timesheets in Timewax or Exact Online.
For edition
Bronze, Silver, Gold, Platinum, Diamond
---
Clients
With the integration, we'll automatically pass on new clients (accounts in Exact Online) to Timewax. Likewise, we'll also sync the changes to the client data in Exact Online.
For planning purposes, Timewax will use the client's address data as defined in Exact Online. By default, we'll use this data in the planning. However, you can override this if necessary.
Projects
We'll also automatically pass on new projects to Timewax. When you change project data in Exact Online, our integration also syncs these changes. This way, both project libraries are always in sync.
You can break down a project with hour types or a Work Breakdown Structure (WBS) in Exact Online. In both cases, Timewax will sync them along with the budgeted hours.
Timesheets
When you decide to use timesheets in Timewax, the integration can post the actual hours spent to the employees' time sheets in Exact Online.
In Timewax, you can decide to set up a workflow to have timesheets approved by the project manager or, for example, a department manager. Then, once they approve the hours, our integration automatically posts them to the timesheets in Exact Online.
---
---
Do you want to see Timewax's Exact Online integration in action?
Because you can, for free, and for 30 days. You can test all the features of our planning software. There are no strings attached. You also don't need a credit card to start. Don't hesitate to reach out if you need help. Register your free trial today. It will save you time, improve project delivery, and increase the utilization of your resources.