With our mobile app, employees can access their schedules at any time and wherever they are, submit their actual spent hours and report on progress. A simple app for iOS and Android. Perfect when you're working in the field. You can download the app for free in the App Store and Google Play.
Planning
The mobile app syncs automatically. You tap on an entry to see the full details like the location (which starts your navigation app), project manager, description, other resources and attached documents.
You can authorize employees to create new entries, make changes and delete entries. You can also allow them to switch resource which gives them access to the planning details of other employees.
Progress
Our mobile app ensures the statuses of all tasks and project are always up to date. Employees can report the progress for each activity. They can enter a percentage complete, an estimation of the time needed to complete the activity (ETC), the expected end date and a description.
Submitted progress will instantly be available for reporting purposes for example in the Planning Board. Project managers will typically view this information in the Gantt Chart or reports.
All issues are solved
"It's great to see that our mechanics can view their own schedule. If a mechanic makes a doctor's appointment, he or she can look at his schedule and see what moment fits best."
Assistance in growth
"Timewax helps us grow. Planning our projects with Timewax helps us optimize and improve our processes."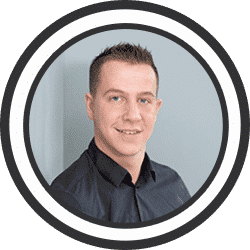 Time Sheets
Employees can also account for the actual spent hours using the mobile app. For each planning entry, they can add the actual spent hours simply by copying the planned hours and making changes if necessary.
They can add additional entries and submit their time sheet at the end of the week for approval. They can use both the mobile app and the web app Time Sheets. They can start a time sheet in one and finish it in the other.
Do you want to see the Mobile App in action?
Because you can, for free, for 30 days. You can try all the other features of our software as well, with no strings attached and no credit card required. Don't hesitate to reach out for help. Start saving time today.