The Resource requests feature easily lets you create a workflow for requesting resources. Project managers can submit a request in an easily accessible way, after which Timewax arranges further processing and communication.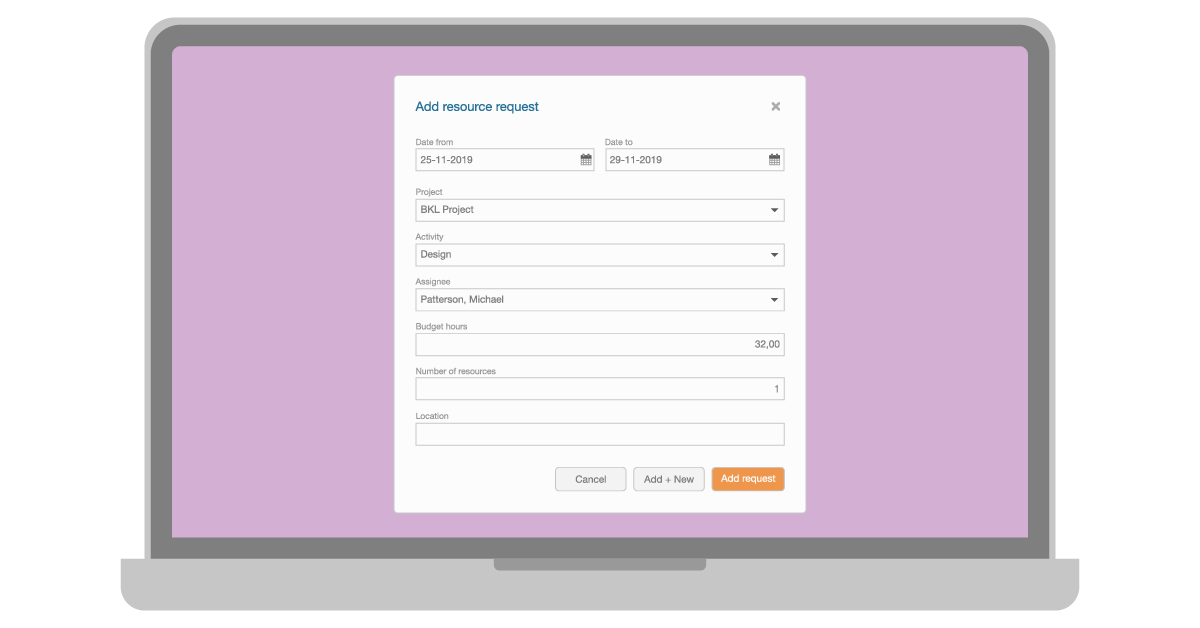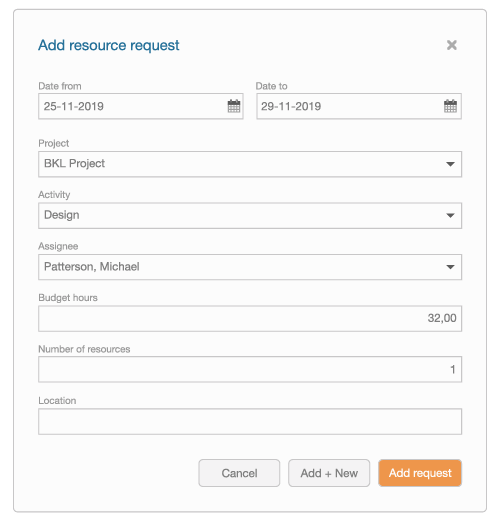 Structured recording
With the Resource request feature, project planning becomes accessible. Sending emails with requests, which then fall into oblivion, is a thing of the past. The project manager enters the data, after which the request can be sent. The resource receives a message immediately and can easily approve or reject the request.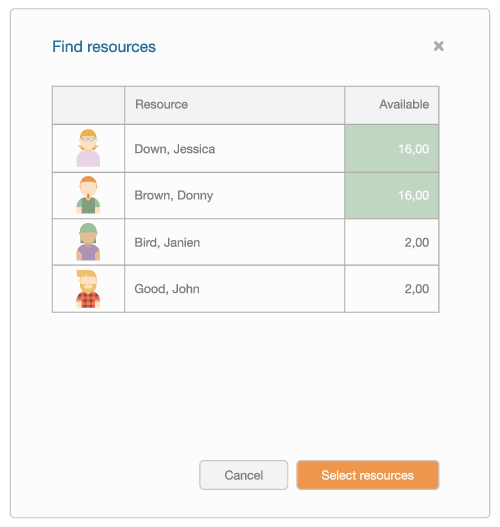 Immediate clarity
When creating the request, the project manager can immediately see if any employees are available in the desired time period. This way you prevent project managers from submitting requests that cannot be filled in advance. This saves a lot of iterations and therefore time. When submitting a request, a preference can also be given for a specific employee.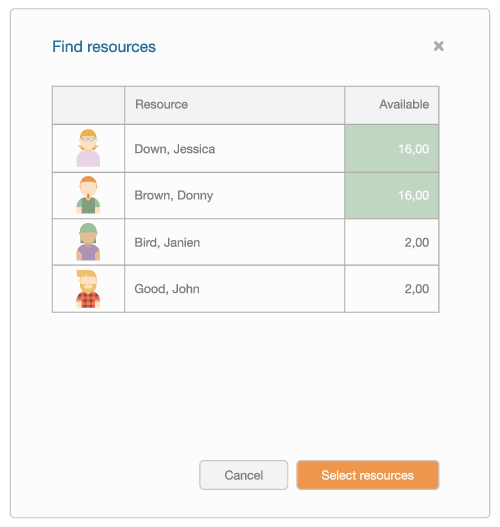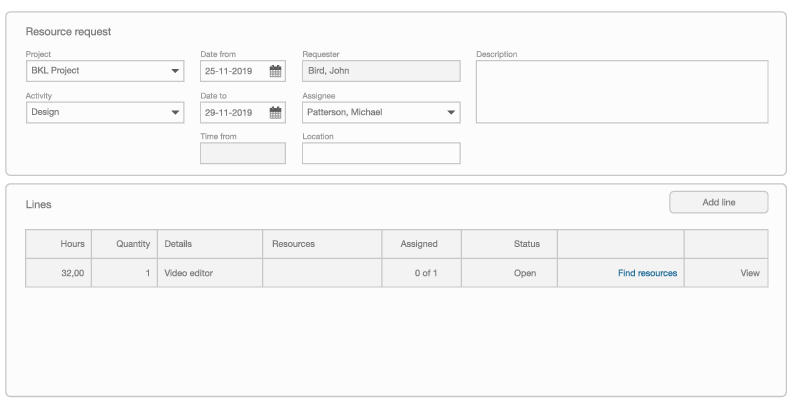 Advanced options
When requesting resources, the project manager can also indicate how many resources he or she needs. A request can also be made up of several parts. This is especially useful for multidisciplinary projects, where you need several employees in different positions and with various competences.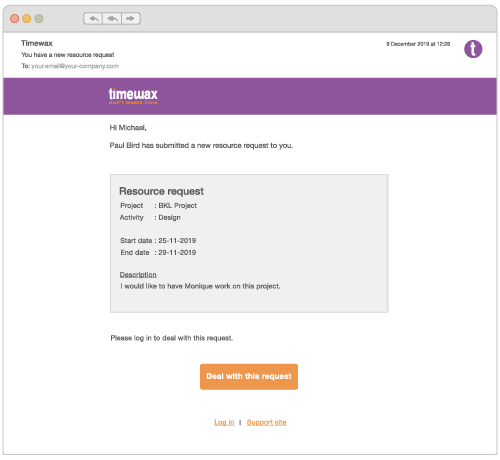 Streamlining the communication
After requesting resources, the request appears as an open booking in the digital planning board. This makes it immediately clear that a request has been submitted for the project in question.
Processing resource requests through Timewax makes email requests a thing of the past. This prevents a request being forgotten in somebody's inbox. The applicant can always see which requests are still open and who the resourcer of his or her request is. The resourcer receives a message with a new request, so that he or she can handle it in a timely way. If the request is approved or rejected, the applicant will be notified immediately.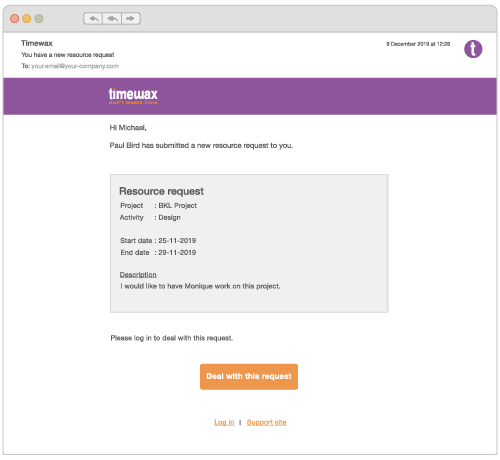 Do you want to see Resource requests in action?
Because you can, for free, for 30 days. You can try all the other features of our software as well, with no strings attached and no credit card required. Don't hesitate to reach out for help. Start saving time today.