What does project planning software do?
To answer that question, we first need to ask ourselves what a project is. When we have an answer to that question, we can start defining the requirements in what to expect from project planning software.
---
What is a project?
---
A project is a group of multiple activities to create a single unique result. Available time, resources and budget are limited. In a project, several employees with different skill sets are involved, thus creating a multidisciplinary project team.
The term project is often misused for small jobs, that are carried out in the short term by a one or a couple of employees from the same department. It's good to distinguish those jobs from actual projects, as it determines which functionality is required.
Read on to learn how project planning software can help you make the most of your time, your resources and your budget.
---
For the 'actual' projects, you can create a Gantt Chart online in Timewax. This online project management tool is great for the bigger, more complex projects. For each activity you can determine the duration and dependencies with other activities. You can also create milestones.
The purpose of a Gantt Chart is to visualize the project planning and communicating it with clients and the project team. For the resource planning of all the activities, you use the Planning Board.
---
For scheduling small tasks that are not project related, the Gantt Chart is a bit too much. It simply doesn't serve a purpose to create one, because there is really no need to visualise it for communication purposes.
So for these small tasks, you go straight to the Planning Board to schedule the employees to these tasks. Basically, for these tasks you could say that the project and resource planning is the same. There is no distinction.
Resource planning software cures the Achilles heel
As a service provider, you are often dealing with multiple projects at the same time. Next to that you have probably organised your resources (employees) in departments and positions and they have certain skills. Managing all your projects and resources can be quite challenging, especially when changes occur. Your project planning software must make it easy for you to reallocate resources when things don't roll out exactly as expected.
---
---
Most project managers are keen to schedule their project. A commonly used technique for project planning is the Gantt Chart. With a Gantt Chart you can schedule the duration of each activity and create dependencies.
In Timewax, you can also create a Gantt Chart. It's very convenient to do, especially if you have a lot of activities. In particular, a Gantt Chart is very good in visualising the project, which makes it a perfect tool to communicate the project with clients and the project team.
Now for the Achilles heel
---
Let's say that at any given moment, you are working on 10 projects with each 15 activities on average. You assign resources to these activities, based on the skills they require. The end result is that you have a pool of resources working on multiple projects in the same timeframe.
When changes occur, that's when things start to go wrong, because the Gantt Chart technique doesn't offer a total overview of all resources. It will only show resource utilization for a single project and not across all projects. And this is what you need to efficiently reallocate. This is the Achilles heel.
---
By defining the working time and applicable bank holidays, we can determine the workable hours for each employee. Next to scheduling them to projects, they will also be scheduled to operational activities and absence (e.g. leave).
This will enable a total view of available resources. In Timewax, this is produced with the Utilization feature. With this feature you can analyse the productivity of your organisation by department, position and resource.
Integrations
We developed a number of integrations with other systems, so that you don't have to manually manage the same data in more than one system. Are you a techie? Use our API to develop your own integrations.
Clients depend on us
Our clients are service providers in all kinds of industries. They need to schedule projects and resources on a day-to-day basis to guarantee the best service and project delivery to their clients. That's where we come in. Check out more clients.
---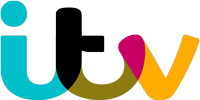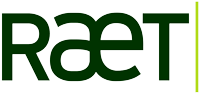 Want to know more?
If you want to know more about our project planning solutions, we can help. Contact us and you'll hear from us soon. Interested in a free trial? You can try Timewax for free for 30 days. That's plenty of time for you to test the features and see how well it integrates with your organisation.