Features to help out your team
Timewax delivers a range of online project management tools. Because Project & Resource Planning is never a one-man-show. It's a team effort. We distinguish a number of roles because everyone has its own specific needs. We make sure they get it.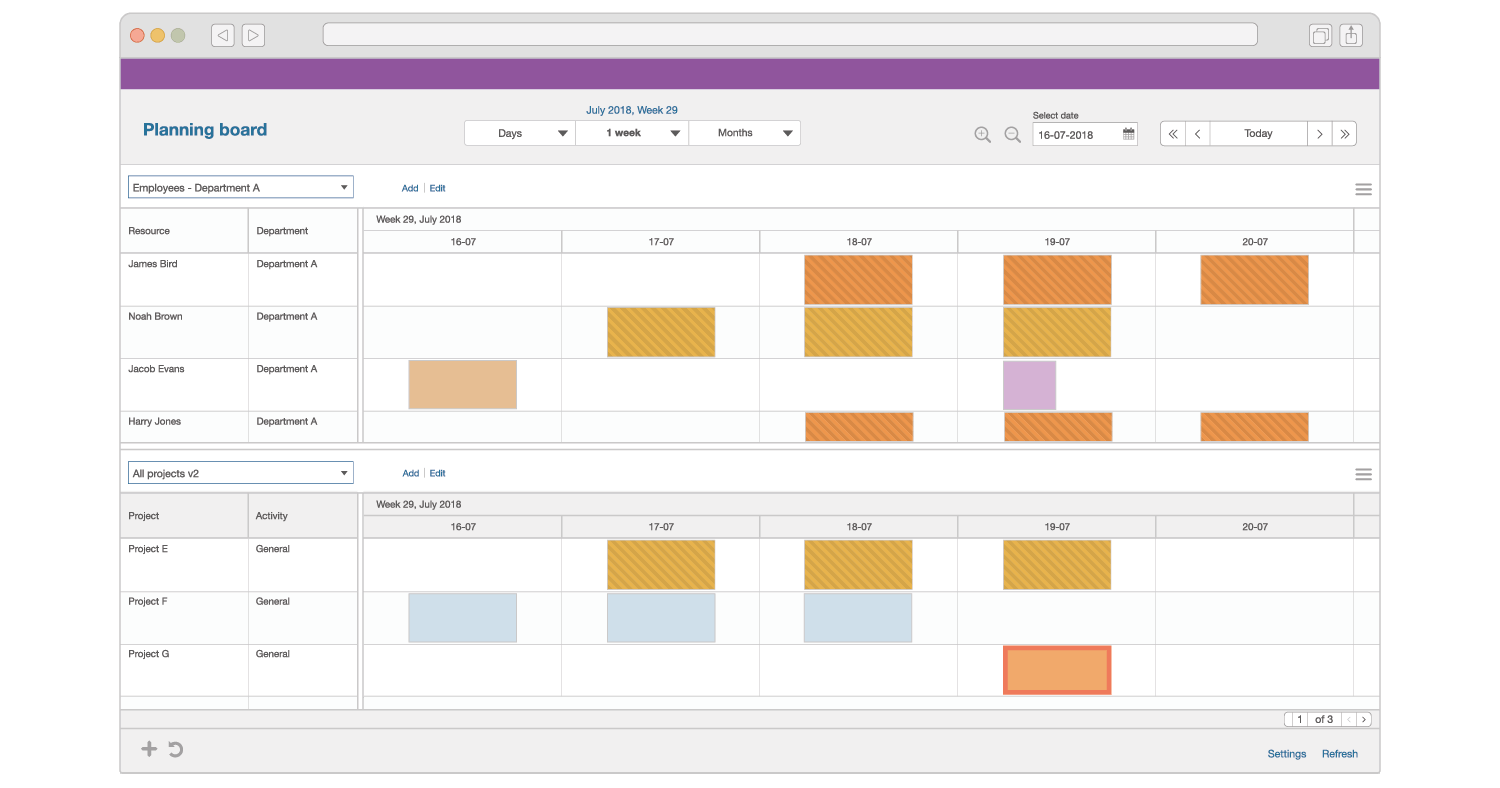 Planning Board
The Planning Board gives you an instant overview of all your projects and resources. You can submit resource requests and schedule resources by dragging and dropping them to projects.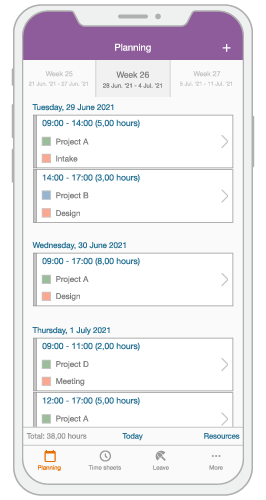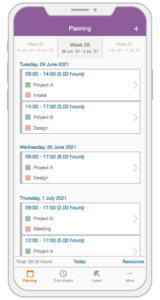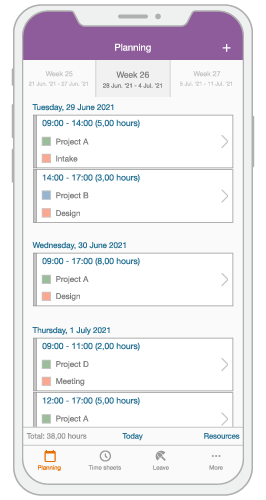 Mobile app
With the mobile app for iOS and Android, employees have access to their work schedules any time, everywhere. They can also submit actual spent hours and report their progress. Perfect for employees working in the field.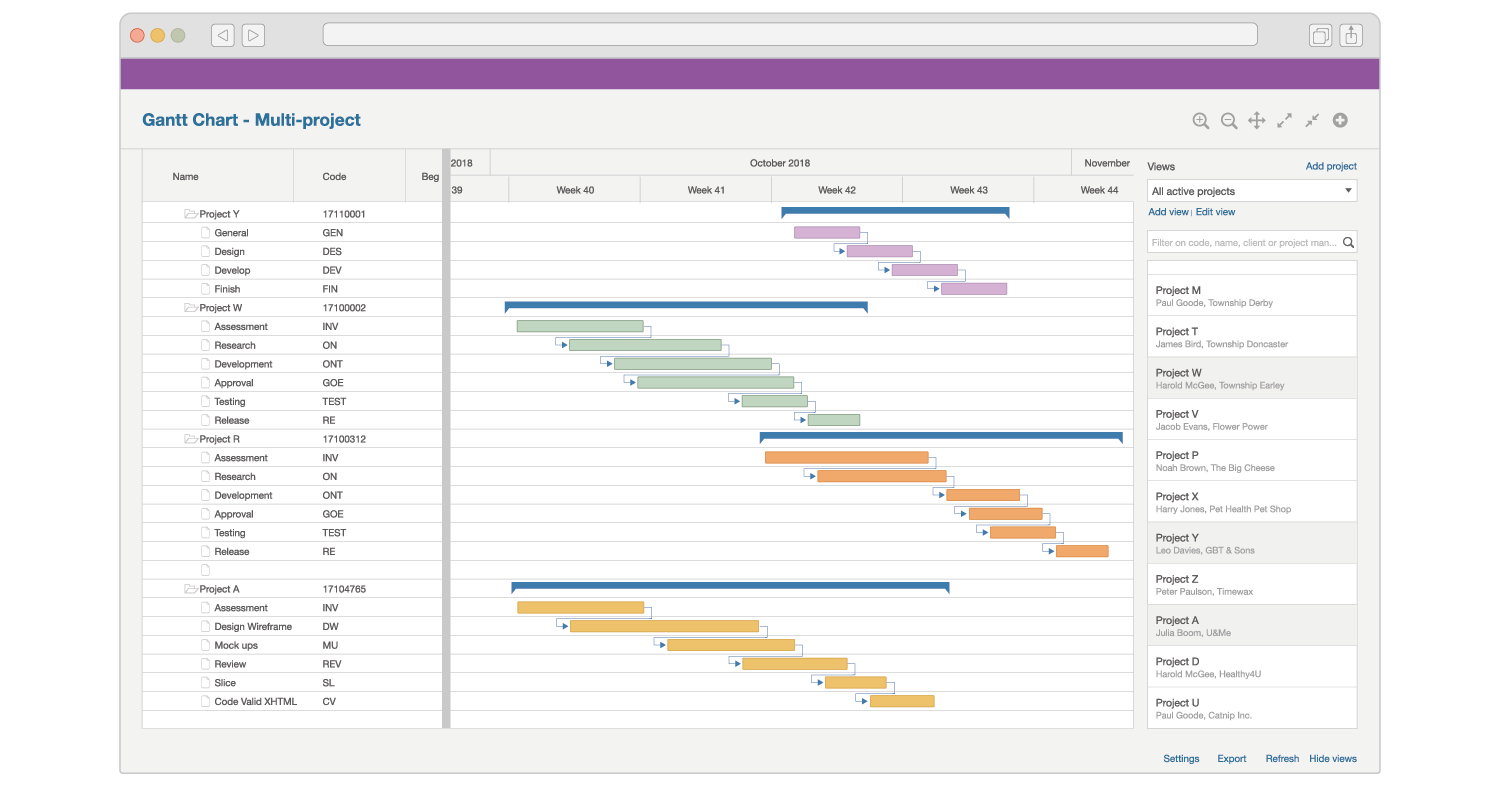 Gantt Chart
Project management tools must help you through the most complex projects. The Gantt Chart feature is suitable for planning projects which can be broken down into activities, managing dependent activities and monitoring progress. Great to share with clients.
Integrations
We developed several integrations with other systems so that you don't have to manage the same data in more than one system manually. Are you a techie? Use our API to develop your own integrations.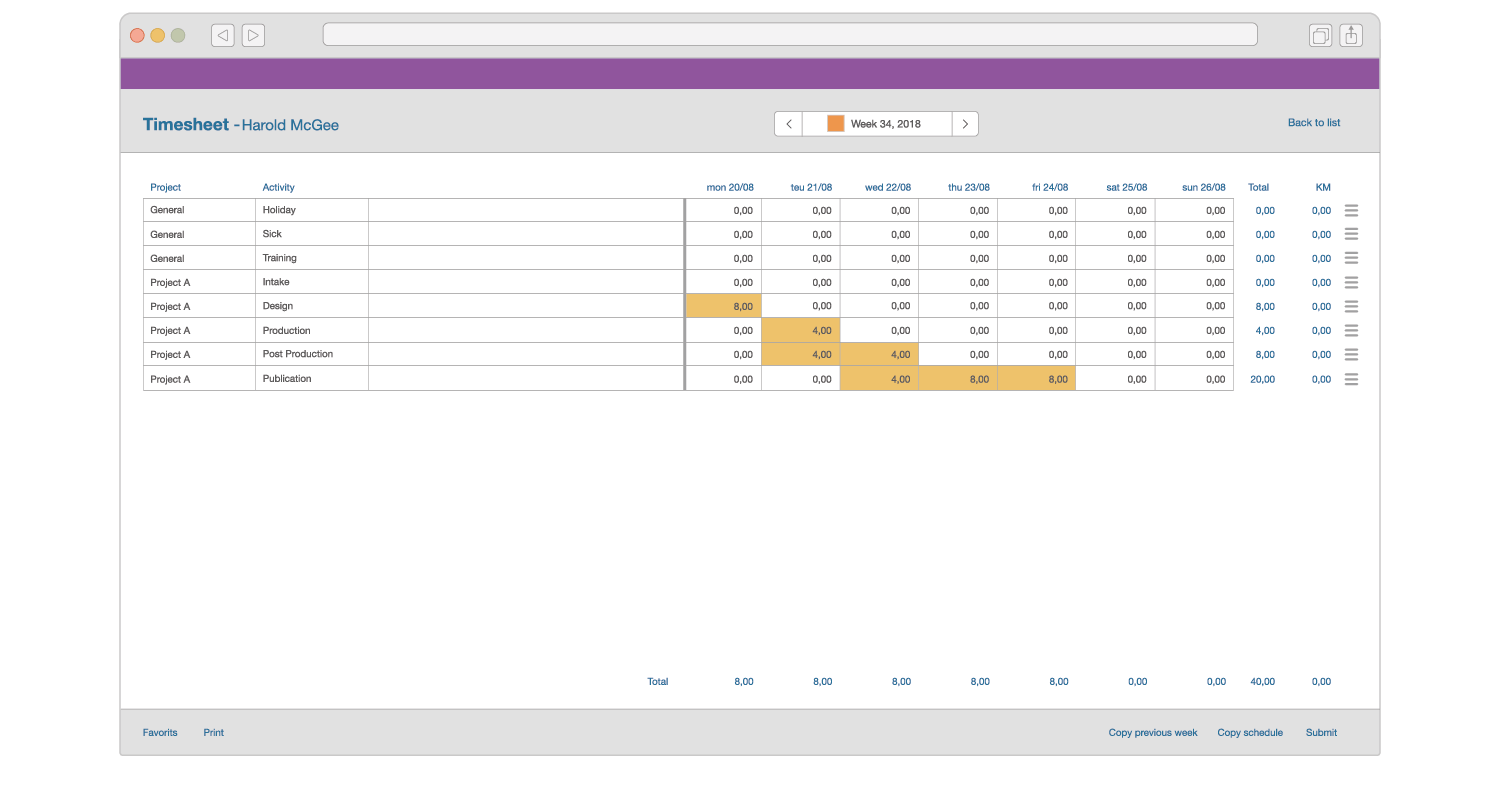 Time Sheets
This feature has been designed to make timekeeping as quick and easy as possible. By copying planning entries, employees can really submit their weekly time sheet in less than 30 seconds.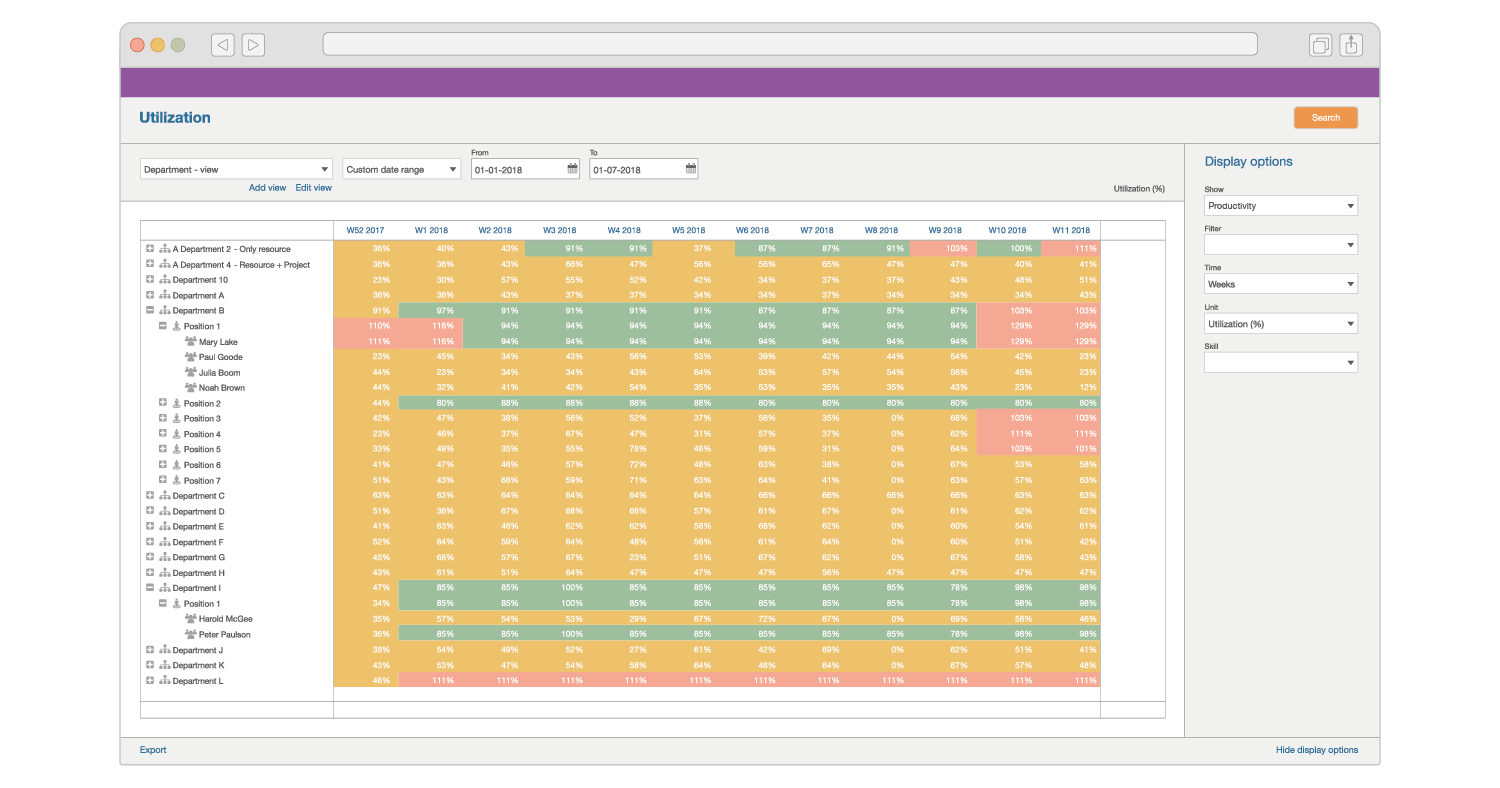 Utilization
The Utilization feature lets you analyse productivity and gives you a comprehensive forecast of the work ahead. It helps you to analyse the productivity of your organization by department, position and individual resource, to spot staffing issues.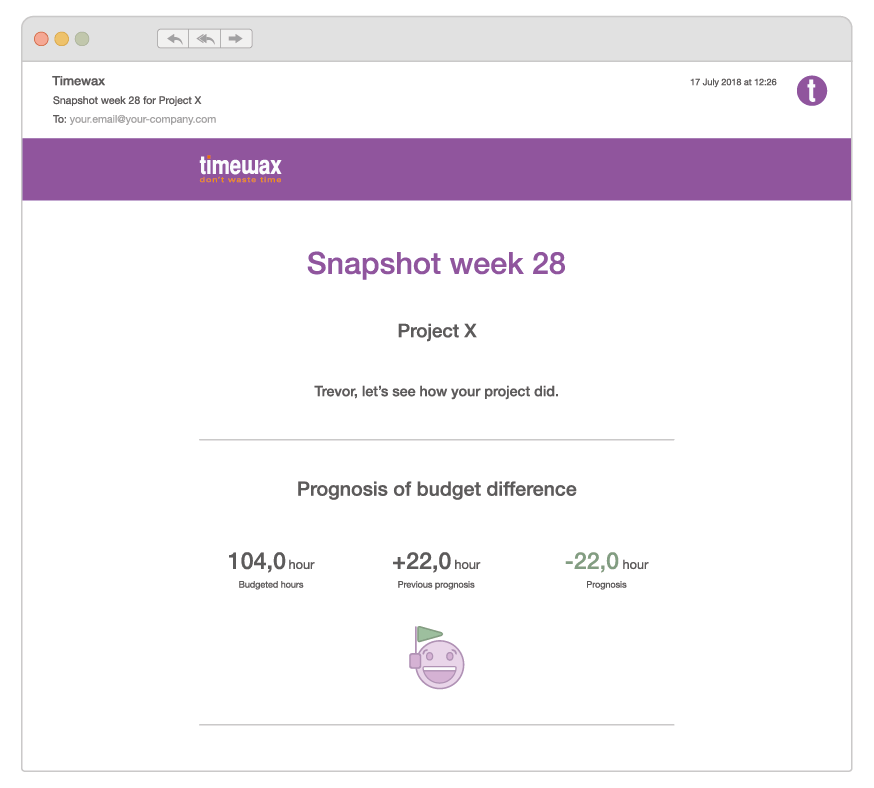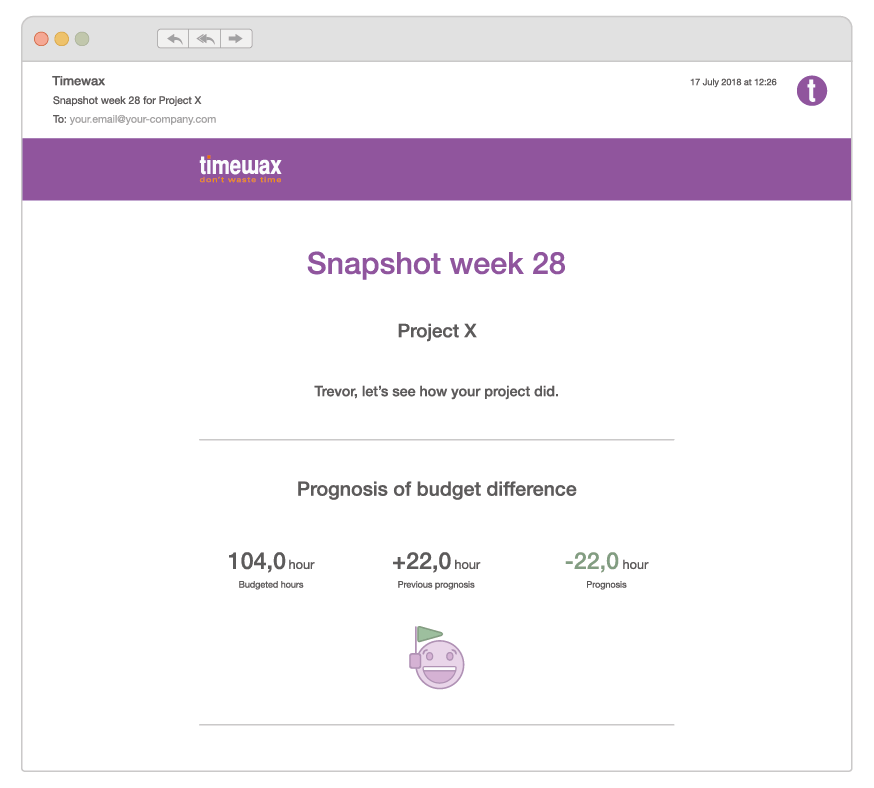 Project Snapshot
Each week, you will automatically get email for each of your projects with an overview of all developments in the past week. This will give you as a project manager an up-to-date view and a sound grip on your projects.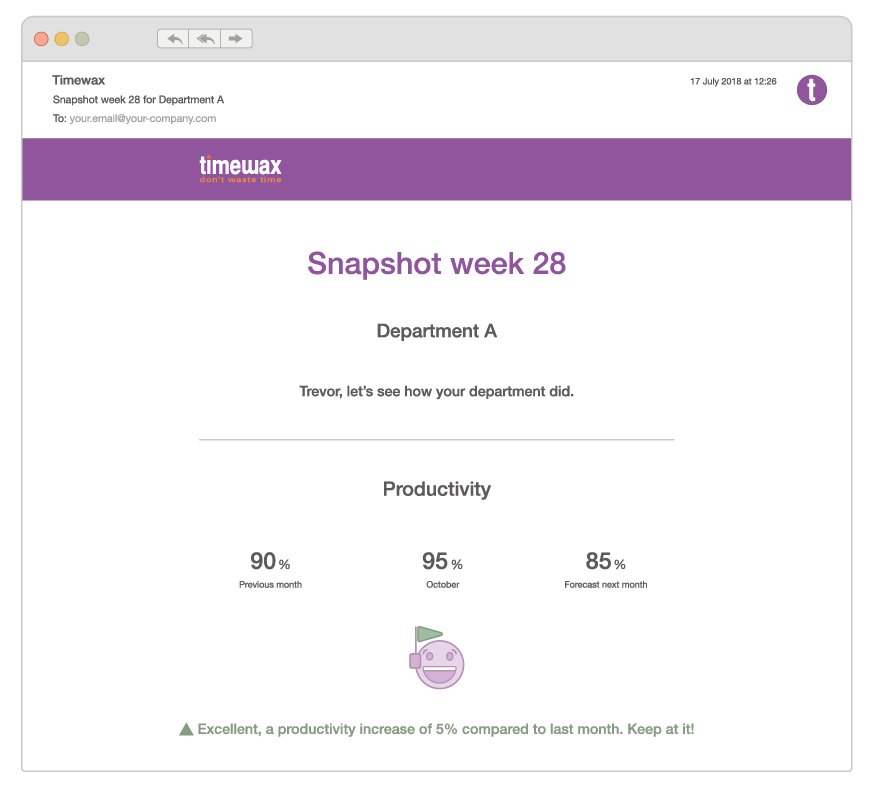 Department Snapshot
Every month, you automatically receive an email with relevant statistics of your department. That gives you, as the department manager, insight into the performance of your department and employees, so that you can take focused action where needed.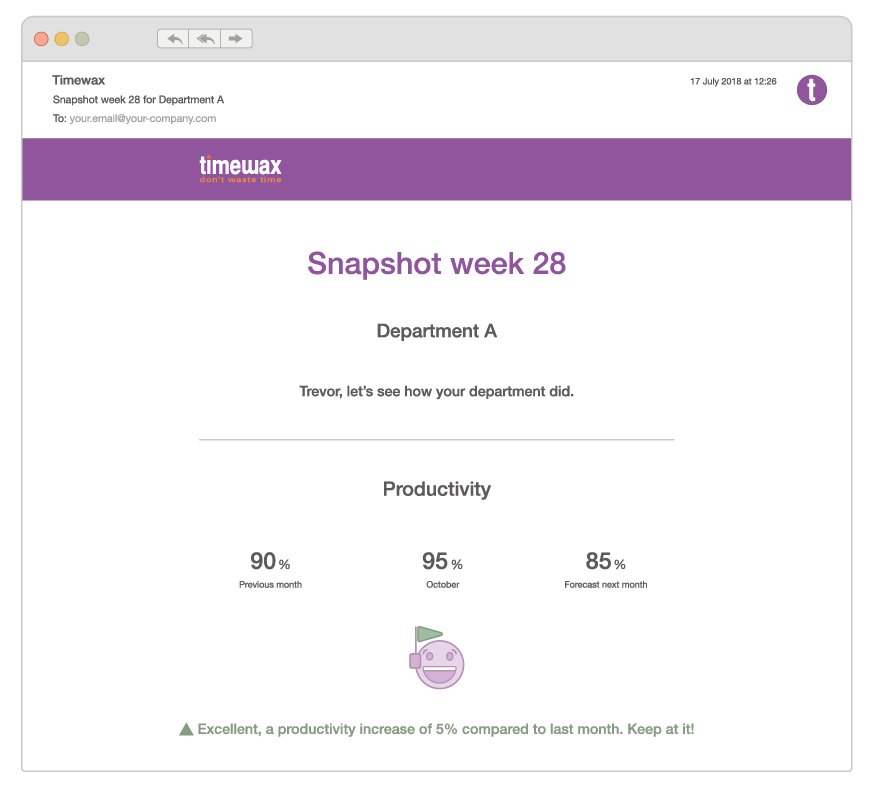 Clients depend on us.
Our clients are service providers in all kinds of industries. They need to schedule projects and resources on a day-to-day basis. This helps them guarantee the best service and project delivery to their clients. Our tools help them achieve these goals.
Ready to try it out?
Because you can, for free, for 30 days. You can try all features of our software with no strings attached. Don't hesitate to reach out for help. Start saving time today.